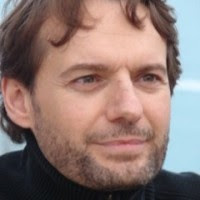 Remote Sensing for rainfed agricultural water management at the landscape scale
Jean-Stéphane Bailly, AgroParisTech, France and Frédéric Jacob, IRD, France
Wednesday, March 9, 2022 • 15:45 - 17:15 (CET)
Abstract
The overarching framework of this tutorial is related to the diagnostic of current situations and the prognostic of possible evolutions for water resources within cultivated landscapes, with a focus on Mediterranean rainfed agrosystems. We focus on the contribution of remote sensing technologies at fine resolution in time and space for the characterisation of structures (e.g., pedological properties, topography), fluxes (e.g., soil water content, evapotranspiration) and evolutions (e.g., vegetation growth, storage within lakes). In a first time, we address new monitoring technologies, including (1) observation technologies : various platforms from UAV to spaceborne, active and passive sensors on different spectral domains, combinations with other observation techniques such as geophysical measurements or agricultural surveys, (2) processing methods : statistical and geo-statistical approaches, radiative transfer modelling, photogrammetric processing. In a second time, we address the joint use of remote sensing products with modelling tools of land surface process, including (1) digital representation of landscape structures thanks to typology-based segmentations (2) numerical simulations of water fluxes and vegetation functioning, on the basis parsimonious approaches that make best use of remote sensing imageries. We finally address caveats and way forward, including forthcoming satellite missions, synergistic use of remote sensing data along with other sources of observations, and forthcoming use of machine learning for meta-modelling.
Biography
Prof Jean-Stéphane Bailly is a full time professor at AgroParisTech in physical geography. His background is in agronomy and geostatistics. He used to be the director of the Water Sciences MSc, Montpellier and is now the director of the LISAH research lab, Montpellier - France. Its research is devoted to spatial estimation methods for cultivated landscape characteristics including the combination of spatial statistics and active (LiDAR) or passive remote sensing. He also works on the cultivated landscape modelling and on methods for spatial modelling numerical exploration. He has been working in many Mediterranean cultivated landscapes (Tunisia, Morocco, Lebanon, Italy, France) and supervised 2 post-doctorants, 11 PhD students, and 36 MSc students. He has published 87 peer-reviewed articles, 11 book chapters. He was the author of the best paper award 2006 of the International Association of Mathematical Geosciences, 2006 - Mc Gill. He is the European steering committee member of the International Spatial Accuracy Research Association.
Dr. Frédéric Jacob is a research director at IRD in remote sensing and eco-hydrology. His background is the use of spectral, angular, spatial and temporal information collected from optical remote sensing for the retrieval of crop water consumption and related drivers. He is now investigating the use of in-situ and remote sensing data for characterising crop water consumption under complex situations such as hilly and heterogeneous landscapes and discontinuous crop canopies. At the collective scale through management responsibilities (co-director of the NAILA international joint laboratory, deputy director of the LISAH French joint research unit), he has studied the structuring, the functioning and the evolution of cultivated landscapes, as well as the modulation of landscape structures for the setting up of trade-off between different ecosystems services. He has served as an associate editor for IEEE-GRSL since 2003 (IEEE senior member since 2015), as an evaluator and audit expert for H2020 proposals and granted projets, respectively, since 2018, and as a scientific committee member of CNES / NASA / ISRO space missions since 2009. He has supervised 4 post-doctors researchers, 6 PhD students, 4 contract engineers, and 18 MSc students. He has published 78 peer-reviewed articles, 4 book chapters, 1 white book; and he has edited a special issue in IEEE-GRSL.